Cold Storage Pole Barns In North Dakota
A Perfect Machine Storage Solution
Cold storage pole barns are an increasingly popular storage solution for many businesses and organizations. With their ability to provide an efficient, cost-effective, and secure storage option, these barns offer many benefits. Keep reading to learn more about our pole barns!
The Benefits Of Cold Storage Pole Barns
Cold storage pole barns offer a variety of benefits to those looking to store their goods and materials. Maybe you do not need a heated, storage solution but still need to get equipment out of the weather. The pole barn design allows for a strong structure that is resistant to weather elements and can provide exceptional protection from sun, dry rot, and icing on equipment and other warehouse storage needs. The materials used to construct a pole barn are also less expensive than other traditional building materials.
Superior Quality Pole Barns
You'll hear this phrase when talking to pole barn contractors, but what exactly does that mean? Here at Prairie Barns Construction, we do things a little differently than the other pole barn builders out there.
Truss spacing
We install our trusses on a maximum of 4' centers. Many other builders will opt for 8' spacing to lower construction costs. With the strong winds we have in North Dakota and Montana, it is crucial to ensure that the materials on the barn can withstand the pressure. There is a lot of up pressure on pole barns during wind storms and we have noticed over the years the weakest spot is the trusses and the roof purlins.
Sub-purlins
When stood vertically, the sub-purlin on the roof provides a 1 ½" wide nailing flange to attach the two edges of the truss and purlin. We lay our sub-purlins on their side to provide either a 6" wide nailing area to the roof truss. The result is two fold. More nailing area for stronger hold, plus stronger seams and less potential for leaks on the metal fasteners.
Galvanized ring-shank nails
They are made from stiffer steel than smooth-shank nails. They provide superior holding power since the nail threads lock into the wood fibers to minimize backing out. We use ring-shank galvanized nails to fasten all of our framing members together. We also use structural timber screws at key attachment points such as the header plates and truss fasteners.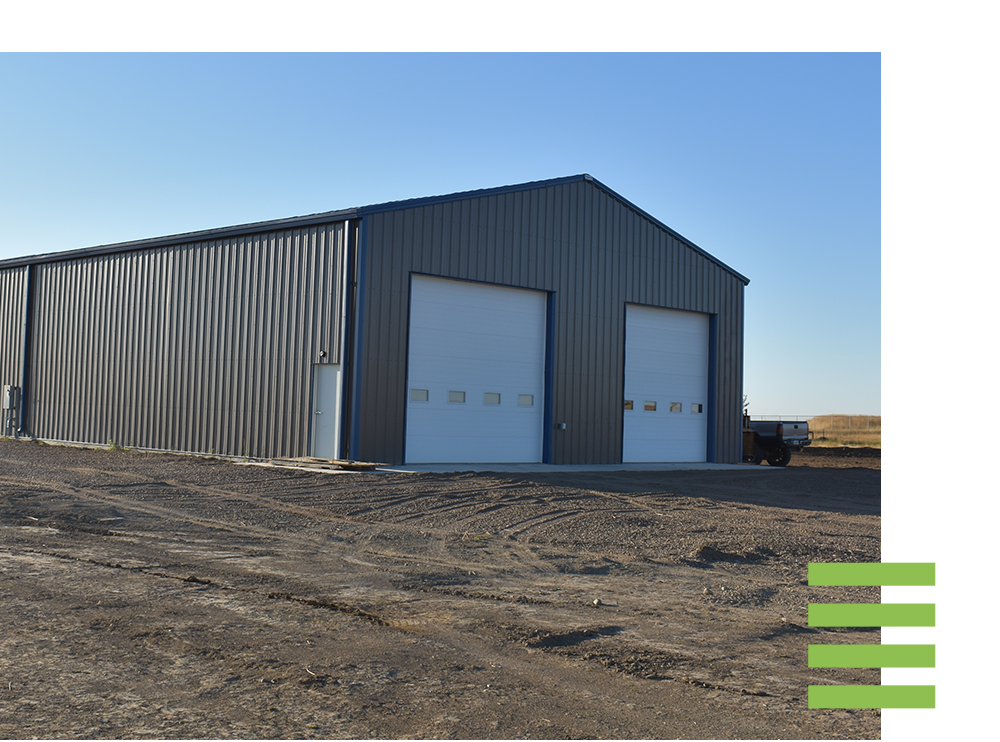 Superior Quality Pole Barns
We use manufactured approved screws with rubber washers to fasten steel wall and roof panels. These building standards, combined with our attention to detail and our strong work ethic have resulted in hundreds of pole barns that will stand the test of time and nature.

If you'd like to learn more about our superior quality pole barns, you can schedule a free consult call right here.