Commercial Contractor In North Dakota
Commercial Contractor You Can Trust
Finding a reputable construction contractor for your brand-new warehouse, office, or building can be an intimidating process. Prairie Barns Construction in North Dakota has a decade of experience in the construction industry and is willing to walk you through all the steps of our new construction services.
schedule a Free Consultation today
Ready to get started? If you want to get started on the right foot with your next project, contact us today to set up a free consultation.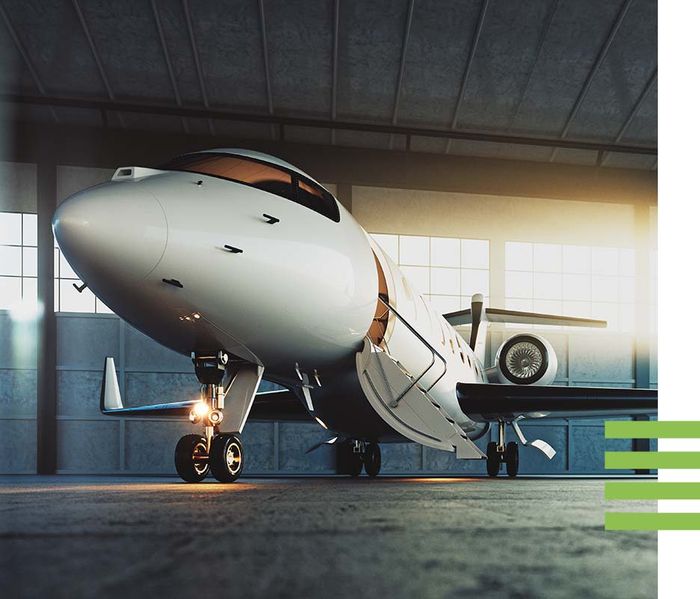 Airplane Hangers
If you are looking to increase your property value while keeping your whole fleet safe from the harsh elements, look no further than Prairie Barns Construction. We can build you the perfect airplane hanger to help improve your organization, protect your investments, and improve convenience and accessibility for all of your birds.
By having us design your next hanger, you can expect better accessibility by getting to your aircraft quicker and easier by having it built next to the runway. Not only that but during harsh conditions, no longer will you have to inconvenience yourself with de-icing, scraping, and cleaning your aircraft before pre-flight checks.
Having an airplane hanger also can save you money in the long run by keeping your planes covered from the harmful UV rays that can damage your paint and interior.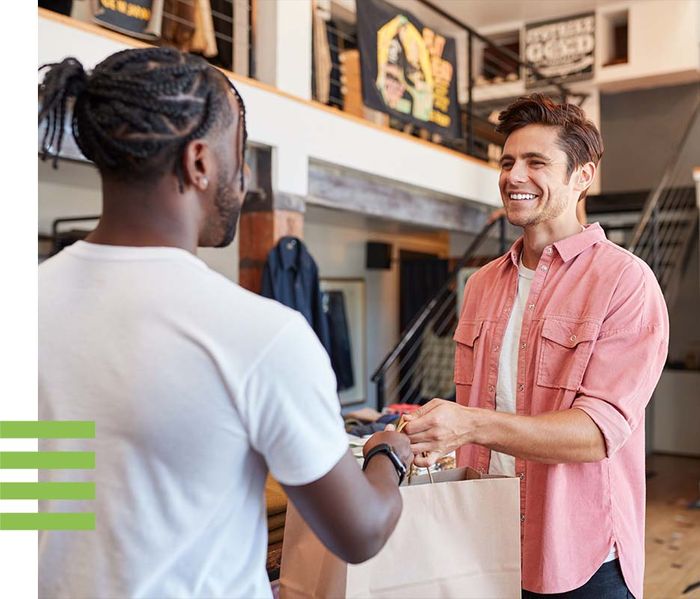 Retail Store Fronts
Are you looking for a modern and durable building to house your operations? At Prairie Barns Construction, we have the perfect structure solution for you that is stronger than wood and will outlast almost any other type of construction. Having a metal frame building also creates better security both by being more structurally sound but also tamper-resistant.
Another benefit of housing your business in our metal frame buildings is that the exteriors are only limited by your imagination and wallet. We can add whatever color or finishes you want to your building to help make it stand out from the rest.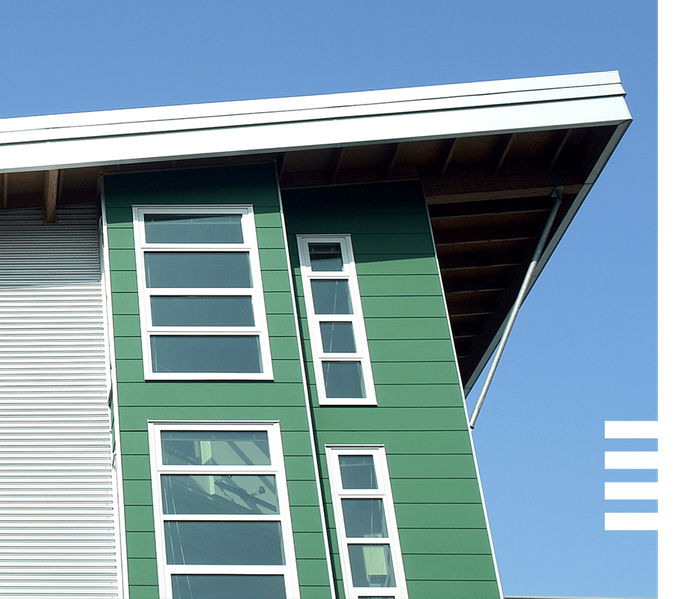 Office
Keep all of your employees secure and comfortable with a fully customizable metal frame building for your office. Our metal-framed buildings are not only more affordable than other new construction services, but they can also outlast almost any other building.
All of our metal frame buildings also have the option to be fully insulated so your employees can keep cool during the summer and warm during the winter. Pair that with excellent comfort systems like HVAC and Plumbing and you have a low-maintenance building that will last a lifetime.
If you want to set up a great office space for you and your employees, contact us today to set up a free consultation and get started on your new space.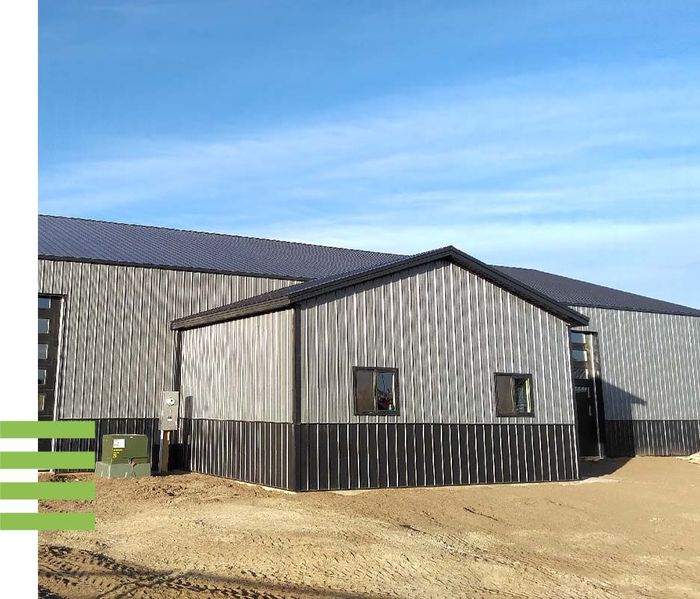 Warehouse
If you want a more efficient space to carry out your warehouse operations, there is no other company that can do it better than Prairie Barns Construction. No matter how big or small your warehouse is, we have your back because we can achieve spans of up to 250 feet!
Sure we can cover substantial square footage but what if you have tall warehouse shelving? You're in luck because our ceiling heights can reach as high as 65 feet, ensuring you have as much space as you need.
Does your warehouse have cold products that need to be refrigerated or kept frozen? We also build cold storage units so all your products are kept out of the temperature danger zone. If you are wanting to improve your current warehouse operations, reach out to Prairie Barns Construction today and set up a free consultation to create a more productive environment.
Contact Us Today
At Prairie Barns Construction, we are a construction company dedicated to providing quality metal frame buildings that last longer than any other. We treat all of our clients like they are our friends because we care about taking care of you before any sales. If you are ready to get started on your next project, contact us today to set up a free consultation.