Farm Storage Solutions In North Dakota
Farm and Agricultural Building Construction
At Prairie Barns Construction, we value and respect all the work our agricultural workers do for us. They are what keep our grocery stores stocked, our restaurants thriving, and our manufacturing plants busy.
Equipping our farmers with the best storage to keep their equipment safe
As a way to pay back and show our support, we want to equip our farmers with the best storage to keep their equipment safe and make their lives easier just like they do for us. If you are a farmer looking to create a better storage solution for your farm, contact us today to get started.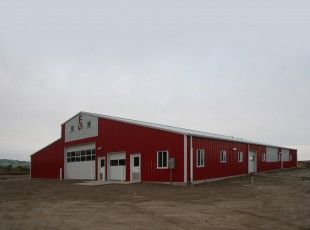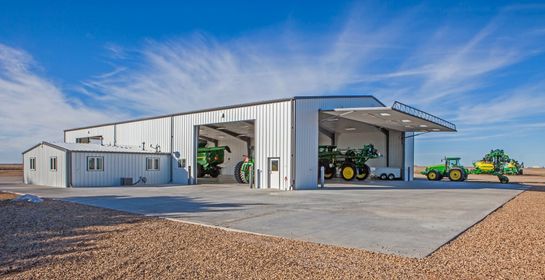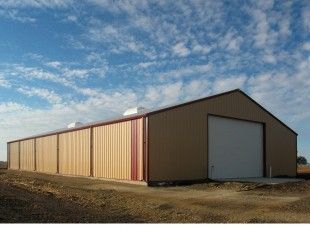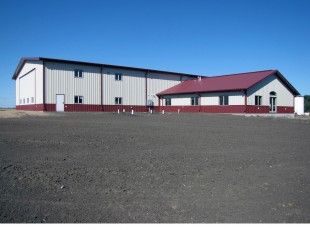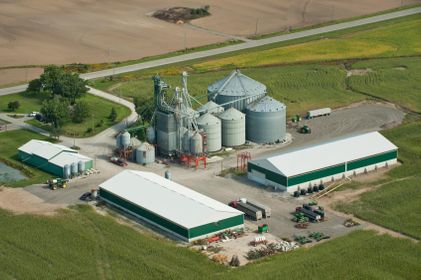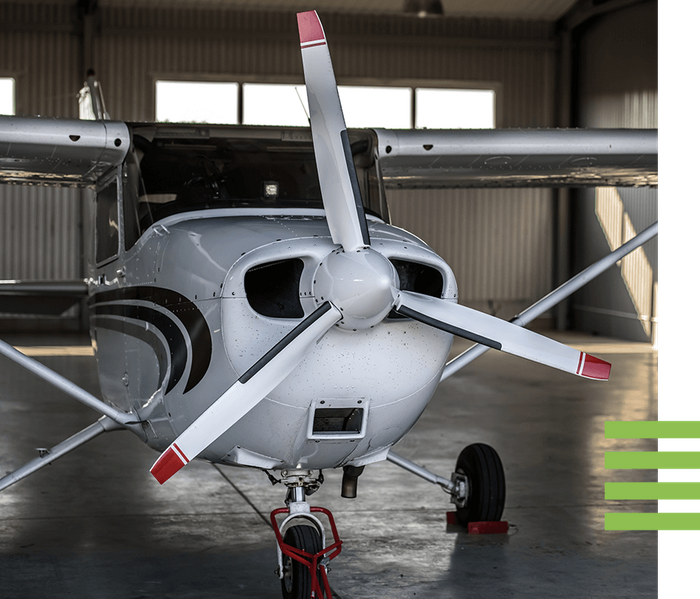 Airplane Hangers
Having to clean dirt, snow, and ice before flying is a time-consuming and inconvenient hassle. Not to mention that when you leave your plane outside, you are exposing the paint and interior to damaging UV rays that can depreciate its value over time.
Airplane hangers are also a worthy investment if you are looking to increase the value of your property as hangers offer practical protection and optimal organization. Not to mention, an airplane hanger also allows you to keep all your necessary tools and maintenance equipment for your plane all in one place. That way you can save time by not having to haul all your equipment to your plane and back to your workshop.
Don't subject yourself or your expensive plane to the harsh elements and potentially lose thousands on your precious investment. Create the perfect airplane hanger for your bird today with Prairie Barns Construction.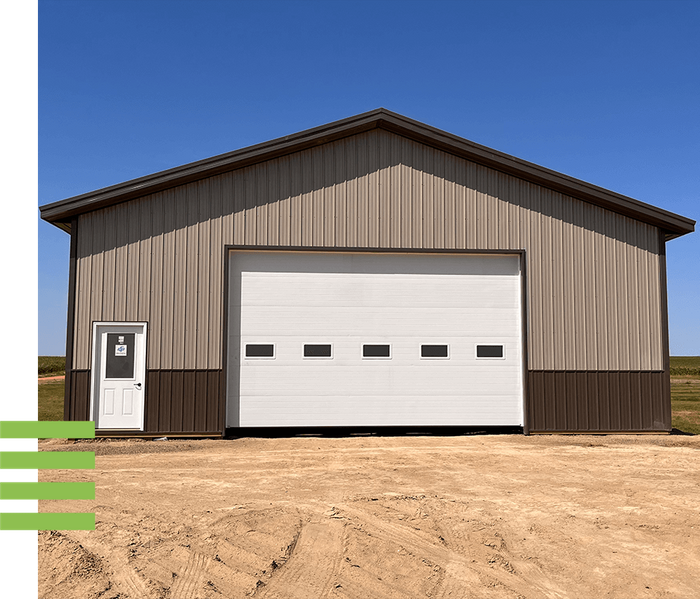 Machine Storage
Your farm equipment is a major investment. Just like any major investment, you want to keep it safe. Not only that but having all of your farm equipment in one place will allow for
Easier maintenance

Comfortable working conditions for repairs

An enclosed place so your equipment is not subjected to harsh weather conditions.
At Prairie Barns Construction we specialize in all kinds of machine storage from agricultural to industrial. We can work with you to design the perfect solution for your farm to ensure that all of your equipment is kept safe and clean all year round.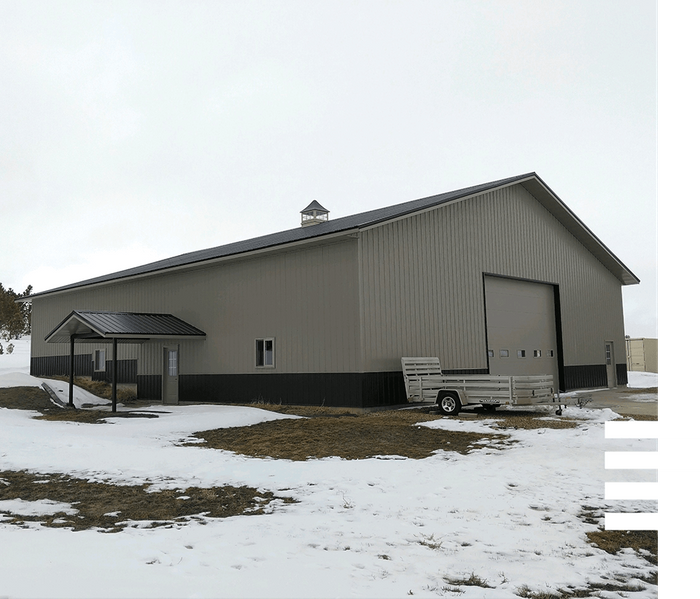 Cold Storage
Whether you are needing a brand-new freezer or cooler for your animal and produce products or just looking to upgrade, Prairie Barns Construction has you covered. We specialize in all kinds of cold storage units including:
Root Cellars

Refrigerators

Walk-in / Drive-in Coolers

Built-in-place coolers

Self-contained units
No matter what kind of cold storage you are looking for we can help you design and build the perfect solution for your farm.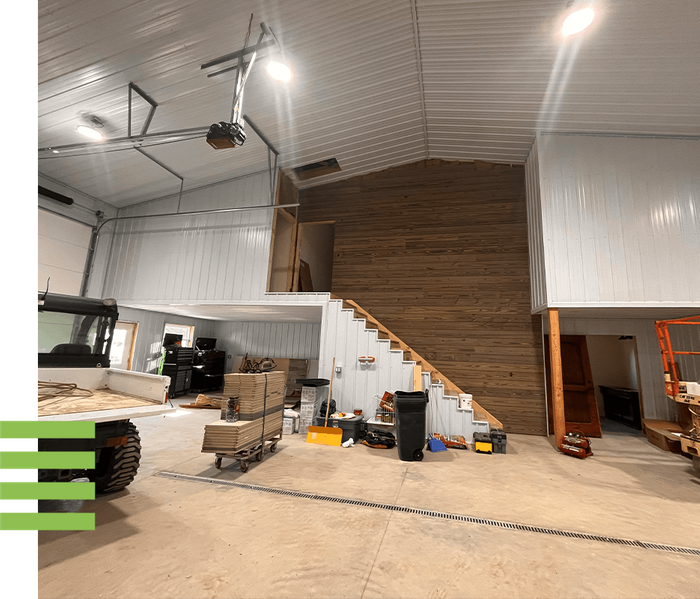 Insulated Workshops
Nobody likes to work in the cold or the blistering heat. Get your work done comfortably with our insulated workshops. At Prairie Barns Construction we can build a workshop designed specifically around your daily farm responsibilities.
Tools can be very expensive and after a while, you can collect thousands of dollars worth of tools that can be very vulnerable to thieves and weather. Reclaim your home garage with an insulated workshop with plenty of room to move around and expand.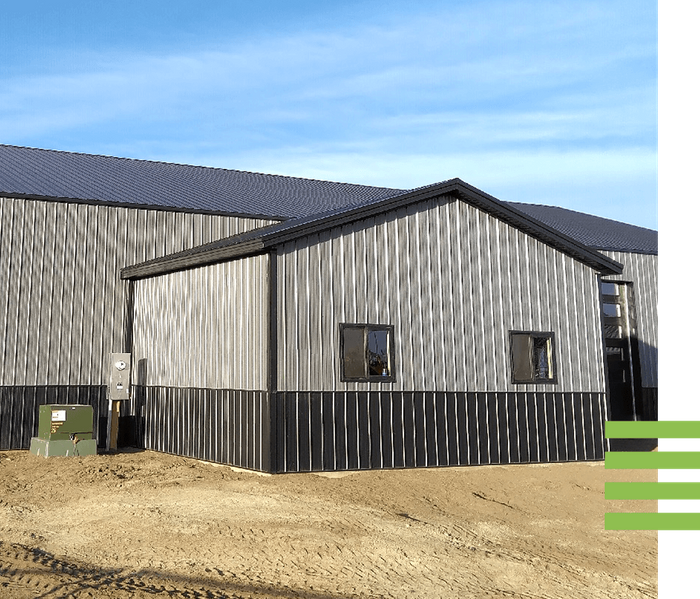 Metal Frame Buildings
For larger equipment, we also have custom metal frame buildings that can withstand anything that is thrown at them. We can design completely open designs for plenty of airflow or semi-enclosed designs with large doorway arches so you don't have to worry about taking the building down with you as you pull out your equipment for the day.
Metal frame buildings offer a large amount of room for whatever you may need and along with increasing the value of your property you are also creating a perfect solution to keep all of your valuable investments covered, literally!
We can also create mid-sized metal frame buildings for your farmhouse so you have a place to put all of your personal vehicles such as RVs, boats, cars, and any other vehicles you may have.
Contact Us Today
Farmers are an essential part of our lives and we want to make sure that all of our farmers are equipped with anything they need to make their lives easier. If you are wanting to take the first step in increasing your property value and making your life easier, contact Prairie Barns Construction today to design your perfect storage solutions.